Race Report: Day 2 and 3 Media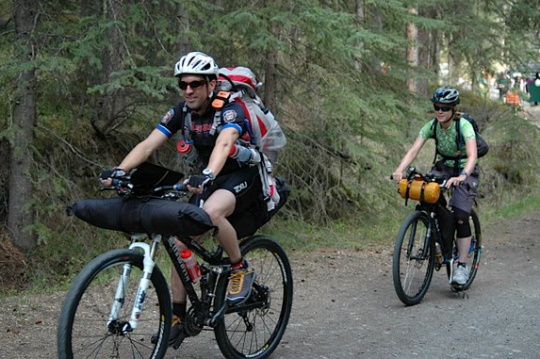 We are happy to report there is a new crop of Divide media to check out. Be sure to look at Marni Plesko's photo gallery of racer's at the start in Banff.
Also check out Joe Polk's latest Divide podcast over at MTBcast. If you haven't already, be sure to donate to MTBcast and get yourself in the running for their Siren Bicycle giveaway. Joe kindly donates a significant amount of time and resources to help make the call-ins and podcasts happen, so, if you are able, please help support MTBcast and keep it online for years to come.
Finally, Scott Morris over at Topofusion has put together another installment of the SPOT-powered race animations: