The Route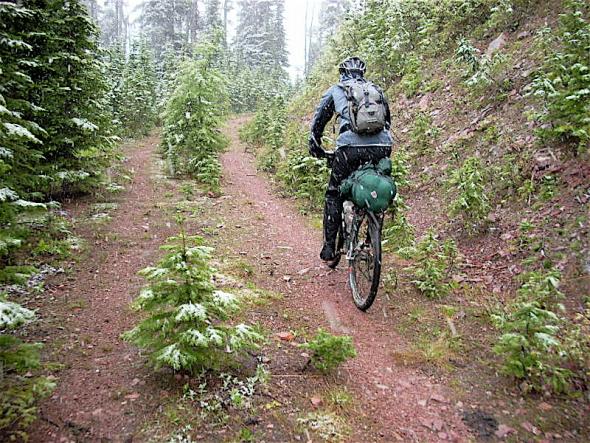 Tour Divide challenges a fixed course annually called the Great Divide Mountain Bike Route. Not only is the Great Divide Route a true classic, its 'primary track' is pursued with consistency by TD athletes so that year to year, finish times may always be compared directly to the record books.
The Great Divide Route is the world's longest off-pavement cycling route. It was tirelessly mapped over a 4 year span, and published in 1998 by Adventure Cycling Association, North America's premiere bicycle travel organization. The route is highlighted by long dirt roads and jeep trails that wend their way through forgotten passes of the Continental Divide. It travels through Canadian provinces of Alberta and British Columbia, and the United States of Montana, Idaho, Wyoming, Colorado, and New Mexico (map). By route's end a thru-rider will climb nearly 200,000 feet of vertical (equivalent to summiting Mount Everest from sea-level 7 times).
---
For more Route info see
Rider Resources
---
Divide racers must not only be conditioned to endure weeks of consecutive 16+ hour days in the saddle, they need to bring other skills to the trail.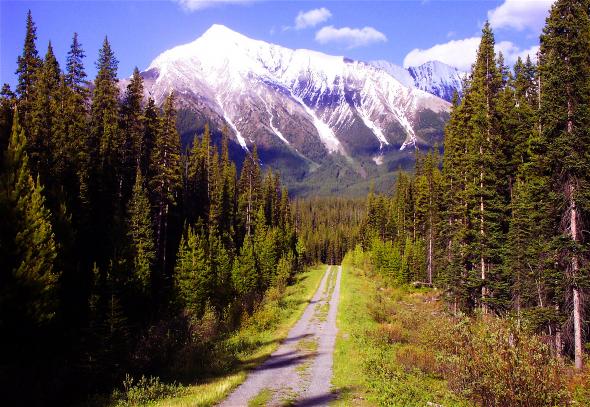 The route is unmarked and circuitous, requiring navigational acumen. It travels through remote backcountry with Grizzly and Mountain Lion density. Intervals between services are frequently 100+ miles and demand calculated food/water resupply–or else. Riders must also find shelter each night or bivouac trailside. In minutes the Rockies' dynamic mountain weather can wreak havoc on route surfaces, skewing even the most near-term travel projections. And, of course, it wouldn't be a grand tour without the geopolitics of negotiating an, albeit lower-security, international border crossing at Port of Roosville, Montana.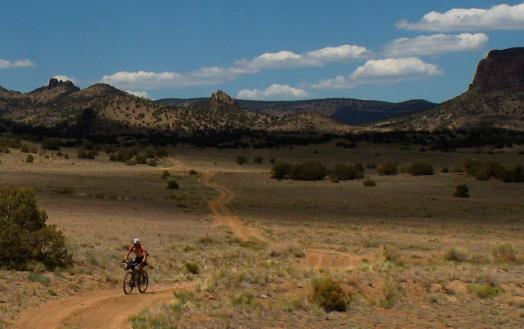 ---
It is by riding a bicycle that you learn the contours of a country best, since you have to sweat up the hills and coast down them. –Ernest Hemingway